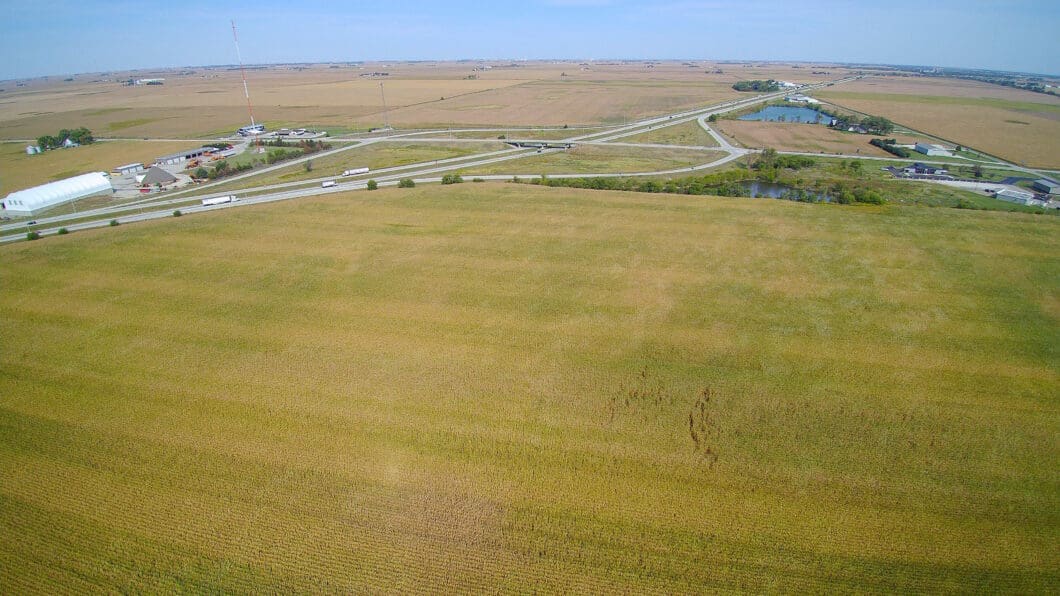 Sold
PUBLIC AUCTION - 2 TRACTS

Property Type:

Tillable

Total Acres:

171

Tillable Acres:

167.2

County:

Iroquois

State:

IL

Latitude:

40.882065

Longitude:

-87.962354
SOLD!
Tract 1: $10,100/A     Tract 2:  $10,100/A
PUBLIC AUCTION!  The Loranda Group, Inc. is pleased to offer for sale the Meents Farms, 171 acres located in Iroquois County, IL. This property will be offered in two tracts at the November 17th auction.
Tract 1 is located at the southeast corner of the Interstate 57 / Illinois Highway 116 interchange at Ashkum, Illinois. This 117.43 acres is nearly all tillable and ideally positioned for future development due to its proximity to the interstate. The predominant soil types are Milford silty clay loam and Martinton silt loam while the P.I. is 127.
Tract 2 is located 1.25 miles east of the town of Clifton, Illinois and is currently in row-crop production.  The 53.45 acres of Class "B" soils should be of keen interest to local farmers in the area as well as investors who are looking to buy a quality tract of land to diversify their assets. Tract 2 was recently surveyed and the acreage was revised to 54.96 acres, which is the number that will be used in the purchase agreement.  A copy of the survey can be found below under "Additional Information.
At the 2:30 PM auction, the property will be offered as two separate tracts and not combined. All bidding will be in dollars per acre. Bidding will not be conditional on financing and possession of the land will be given at closing.  Finally, there is no lease in place for the 2022 crop year.
Bids on tracts will be taken live (at the auction site) and online utilizing the BidWrangler platform. To register for online bidding, click the "Online Bidding Information" link in the "Additional Information" section below anytime after October 25th. Note:  You must be pre-registered at least 48 hours before the start of the auction.
For additional information, please download the brochure or contact John Moss at 800-716-8189 or loranda@loranda.com
Location Map