Our Proven Real Estate Marketing System
The Loranda Group's proven, step-by-step process has successfully sold hundreds of thousands of acres of agricultural and recreational real estate. From our initial meeting with you through due diligence, marketing, and closing, Loranda's comprehensive, carefully-structured process ensures your land sale is a success. Review the specifics of our Land Sales Process here.
Step 1: Information Sharing
It's important that we understand your reasons for selling, your expectations for sale price and timing, and your preferred type of sale. Property details—ownership history, location, features, improvements, existing leases—help us determine the best approach to meet those goals.
We'll share our history with similar types of sale properties and connect you with Loranda clients to learn about their experiences while working with us.
Step 2: Marketing Due Diligence
Loranda thoroughly researches the property—site inspection, taxes, assessments, zoning, USDA/FSA information, soils, drainage, yield history, environmental status—and the market—comparable sales data, highest/best use analysis, appraisals, zoning restrictions.
We also consider any other factors that would impact a brokered farm land sale or sale by auction, including timing and terms, location and exposure, pricing risks and availability of active bidders.
The Loranda Group's subsequent marketing proposal describes in detail the targeted groups of buyers, recommended type of sale, proposed tract divisions, potential sale price, various marketing stages, likely timeframe, and commission and fees.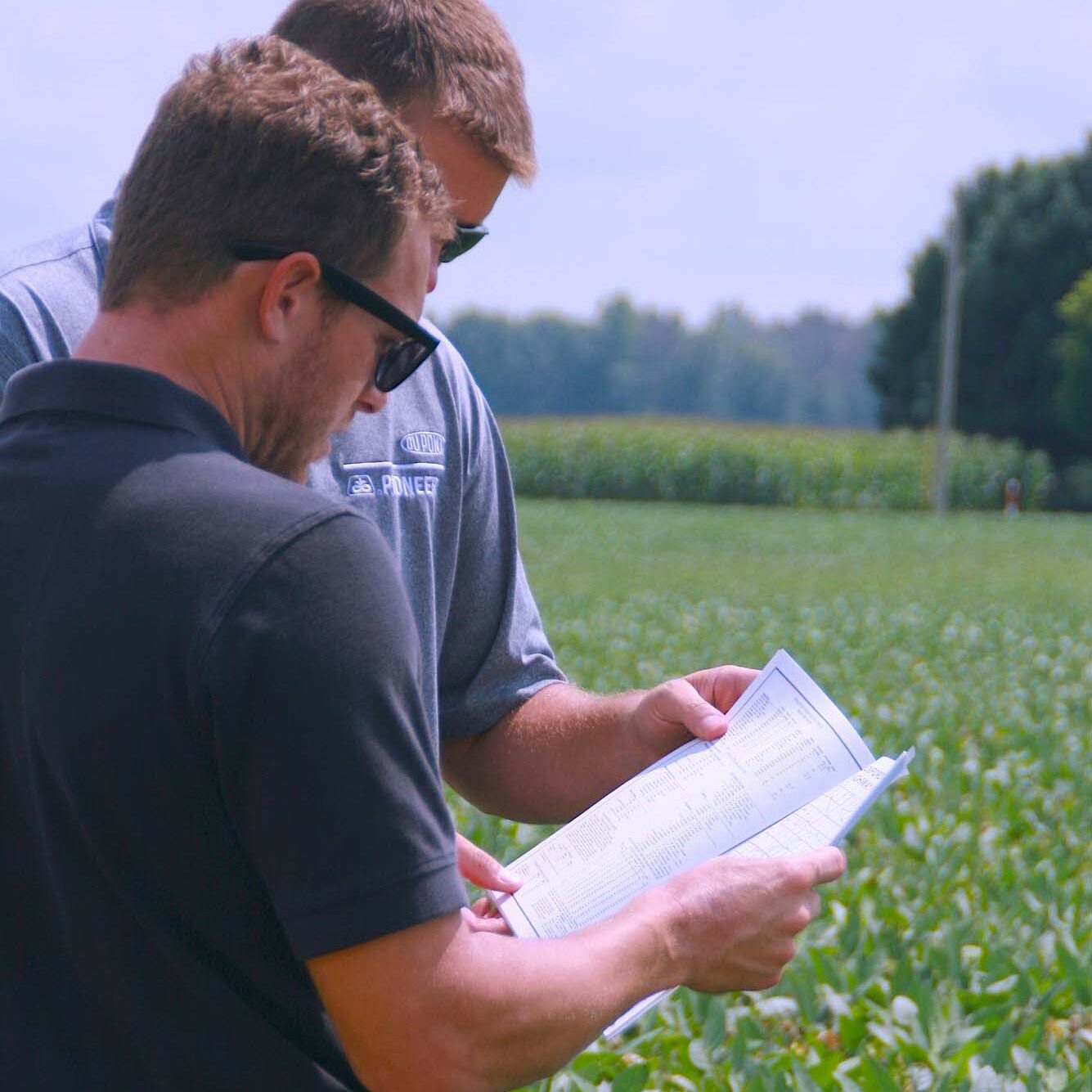 Step 3: Marketing Outreach
Loranda markets your property to local farmers, regional and national investors, lenders and agri-businesses, and other target audiences. Our promotional efforts include sales brochures, mailings, internet promotion, signage, and advertising, plus we schedule personalized tours, open houses, and Information Seminars in order to connect with potential buyers that are capable of bidding at the sale.
Step 4: Closing the Transaction Covers All the Details
We attend to every detail when preparing to close your sale. Surveys, title commitments, purchase contracts, attorney communications, legal descriptions, deeds, tax pro-rations and allocations, closing expenses, and much more are planned, scheduled and executed. We only consider the sale complete when you have the final sale proceeds and closing documents.
Our Team
The Loranda Group's team of farm land specialists helps individuals, families, business firms, and investment groups maximize their purchase or sale of farm land.