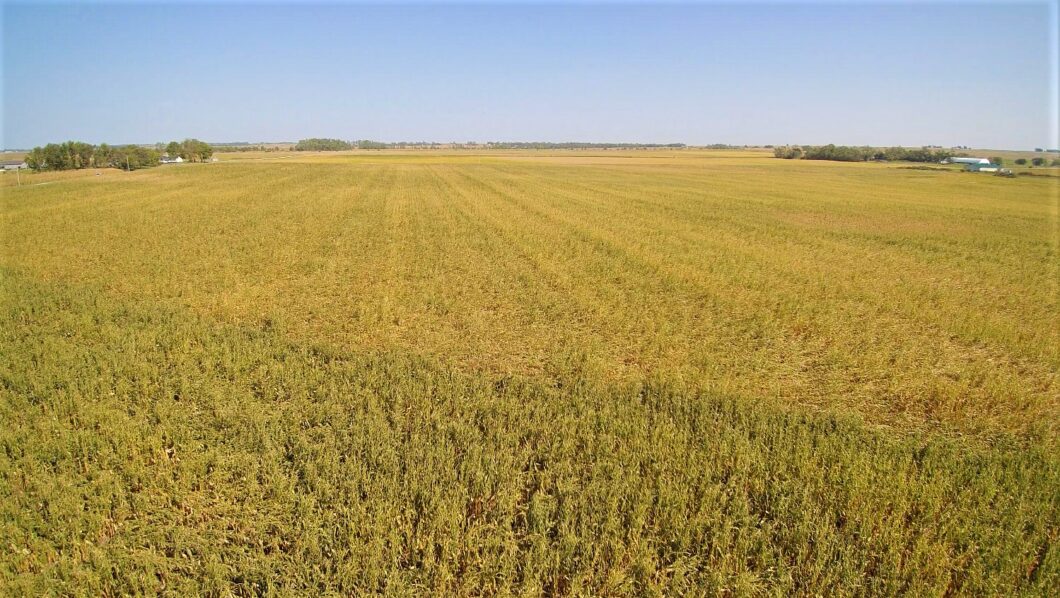 Sold
$1,575,000 or $6,775 per acre.

Property Type:

Tillable

Total Acres:

232.5

Tillable Acres:

222.36

County:

Polk

State:

Iowa

Latitude:

41.804812

Longitude:

-93.442905
SOLD!
The Loranda Group, Inc. is pleased to offer for sale 232.5 +/- acres located 4.2 miles east of Elkhart, or 10 miles northeast of Altoona, in Section 29 of Washington Township, Polk County, Iowa.
According to the local Farm Service Agency, the property has 222.36 cropland acres of which 189.45 are in row crop production and 32.91 are enrolled in the Conservation Reserve Program. The CRP contract expires on 09/30/2034 and pays $210 per acre. The corn base is 167.7 acres with a PLC yield of 126 bushels per acre, and the soybean base is 21.75 acres with a PLC yield of 39 bushels per acre. The predominant soil types on the tilled acres are Coland clay loam, Spillville loam, and Cylinder loam and the CSR2 index is 77.2.
The farm is divided into two tax parcels and the real estate taxes payable on 09/01/20 (and again on 03/01/21) are $3,517.00. There are no improvements on this acreage, it's divided by Drainage Ditch # 4, and it adjoins the Chichaqua Bottoms Greenbelt.
The asking price is $1,575,000.00 or approximately $6,775.00 per acre and the lease will expire at the end of the 2020 crop year. Note that the Seller would consider offers on different parts of the property (e.g., the acreage south of the ditch), assuming it was economically feasible to divide it into smaller units.
Directions: From Exit 96 on Interstate 35 north of Des Moines, travel east on NE 126 Avenue for approximately 5.40 miles to Iowa Highway 945/NE Yoder Drive. Turn left/north and travel 1.15 miles to NE 134th Avenue. Turn right/east, travel 0.50 miles, and the farm will begin on your right.
Location Map