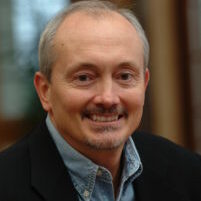 John Moss is the founder and owner of The Loranda Group, and one of the nation's leading experts in agricultural real estate.
Throughout the past 30 years, John has sold more than 250,000 acres of farm land, perhaps more than any other individual in the Midwest. He has developed a substantial reputation for assisting absentee investors interested in acquiring farm properties for investment purposes and has assisted many farm land owners with the sale of their property via private treaty or public auction. John was directly responsible for brokering the sale of the 15,500 acre Edison Farm in western Illinois, the state's largest contiguous farm land property, and the auctioning of the Allerton Farm near Monticello, the largest farm in east central Illinois.
A frequent speaker and writer about the issues and trends in agriculture and farm real estate, John is an excellent source of information regarding land values, real estate issues, farm management and farm land investment. He is available to journalists seeking information on these topics.
After graduating with a degree in Agricultural Economics from Purdue University, John started his career as an agricultural lender. Later, his emphasis moved to consulting and farm management, while also managing a family farming operation in west central Indiana. Moss has taught a variety of courses in financial management and developed a state educational program for Indiana farmers. After completing his MBA in 1988, John moved from Indiana to Illinois. He directed the expansion of a small farm management firm from 7,000 acres in two states to over 70,000 acres in 12 states over a three-year period. Since 1991, John's major emphasis has been on the sale and acquisition of farm real estate throughout the Midwest.
John is licensed as an auctioneer in Illinois and Indiana; is a licensed real estate broker in Illinois, Indiana, Iowa, Missouri and Ohio; and is a member of all prominent real estate management, brokerage and auction trade associations. He has been awarded the Accredited Land Consultant (ALC) designation, the highest honor awarded by the Realtor's Land Institute. He is also an Accredited Farm Manager (AFM) with the American Society of Farm Managers and Rural Appraisers.
In late 1994, John formed The Loranda Group, Inc. to assist clients across the nation with their agricultural real estate brokerage, auction, acquisition, and consulting needs. Since then, Loranda has won numerous national marketing awards and recently has been at the forefront in developing new strategies to promote farm land through social media, including Twitter, YouTube, Facebook, and various Internet websites.